Interview with Thomas Alton. Park manager.
When we arrive, Thomas Alton is using his snow machine to spray the snow away.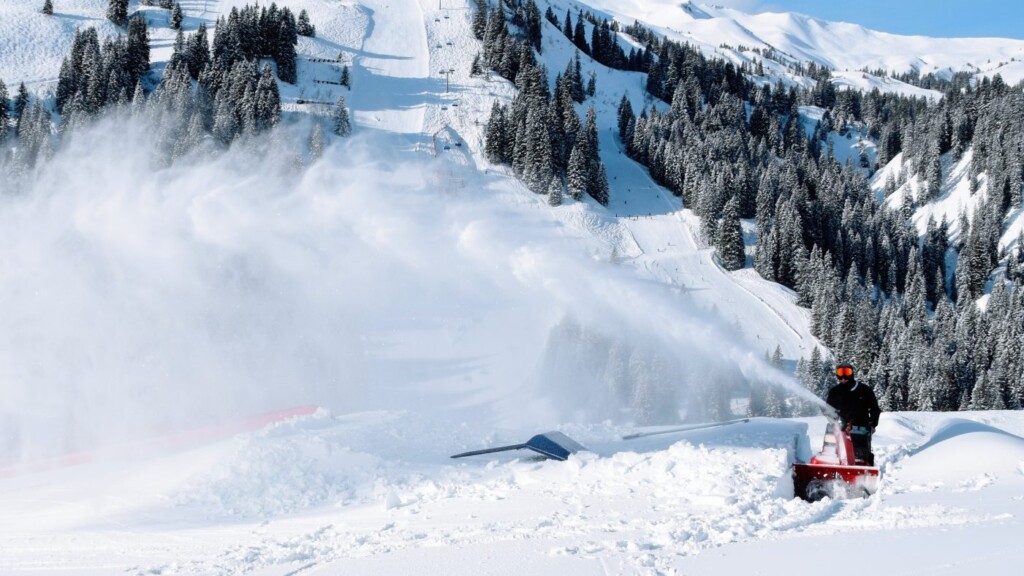 Throughout the night the snowcannon, which is next to the obstacle in the funpark, had blown continuously. Causing a fully covered funpark obstacle. The boarders and skiers must be able to practice their tricks here again, is wat Thomas directly thought. So he got to work immediately.
When he was 17 years old Thomas stepped into the office of the director of the ski area (Markus Simma). He wanted to make a park. With VHS video tapes under his arm he convinced Markus. At that time there was no park in the Vorarlberg at all.
Now, 18 years later, Thomas is the Park manager of a special funpark.
Snowpark Damüls: largest fun park in West Austria
With a crew of 6,  they maintain the park day and night. Fact: It is the largest funpark in West Austria. With the Ragaz Proline opened in January as the most recent addition. Three really big kickers that you need balls for. See the bottom of this article.
Thomas has passion and love for this park. And he also demands this from the employees. "Herzblut" is the name fot it in German.
"Mann muss Lust haBen Schnee zu schaufen."
600 height meters. More than 40 features.
In those 18 years, the park has grown from one kicker to a bizarre large and good playground. With 600 height meters. And more than 40 features. And that is still without the Ragaz Proline.
See an impression of a part of the snowpark in this video:

Snowpark Damüls – Park Episode Vol.3 2018 different top to bottom from snowpark damüls on Vimeo.
New features every week
The park is adjusted every week. New features. Features moved. And there's just a little machine work needed. It's mainly manual work. And the crew are shaping the park until 3 o'clock at night. Imagine …
Super smooth park for each level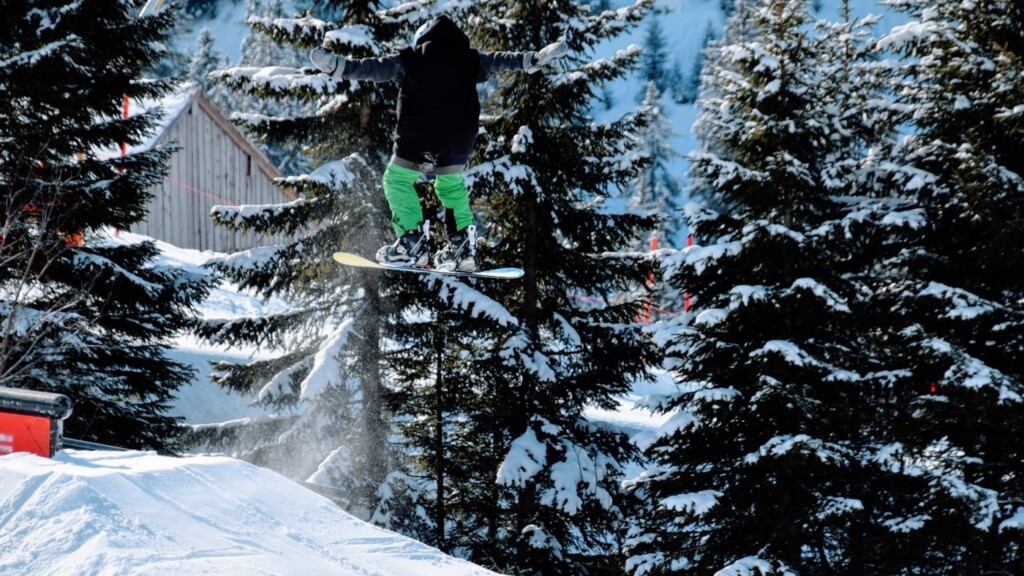 You will feel the love and passion for the fun park. The park runs super smooth. Jumps, boxes, rails. Everything is there. For each level. And at the right distance from each other.

And once you've finished, you easily go up again with the chairlift. And do your again. But this time better. Or different.
Even for the very youngest!
By the way, Damüls even has a park for the very youngest. From 2 years.
Ragaz Proline
In January 2018 the Ragaz Proline Kickerline opened. A super smartly thought-out set-up. On top of the mountain. This gives you a top view, deep into the area. That's great for the riders. And great for the photos.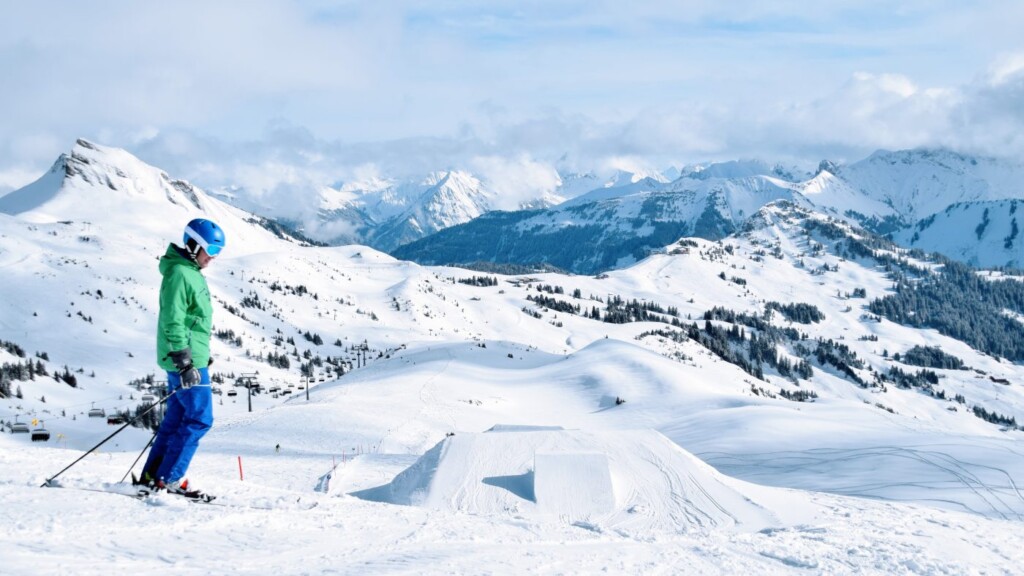 This location on top of the mountain is extra favorable because the landings are in the sun. And thus remain relatively soft. And the take-off in the shade, so it remains hard.

Next level funpark
The whole snowpark set-up of Damüls is "Next level shit" in West Austria. Probably you will not find such a park anywhere in Austria. Flims Laax perhaps. But Flims Laax stands alone in Europe. And is located in Switzerland.
We have to thank not only Thomas for this playground but also Markus Simma, who gives a lot of freedom and support to Thomas and his crew.
Thomas, do you have anything more to say about this park?
Yes…
"Wir machen es mit Liebe."
(we build it with love)
And even if you want to chill, no problem.

Discover everything about the Damüls Mellau ski area .
–
This trip has been made possible by:
Damüls Tourismus
Blueprint Eyewear
Thank you for that!